WHAT IS CUP?
CUP stands for "Cancer of Unknown Primary". It may also be called
occult primary
metastases of unknown origin (MUO)
metastatic malignancy of unknown origin
metastatic cancer of unknown primary
CUP is a type of cancer for which the original (primary) tumour cannot be found.1 The doctors only find metastases (secondary tumours).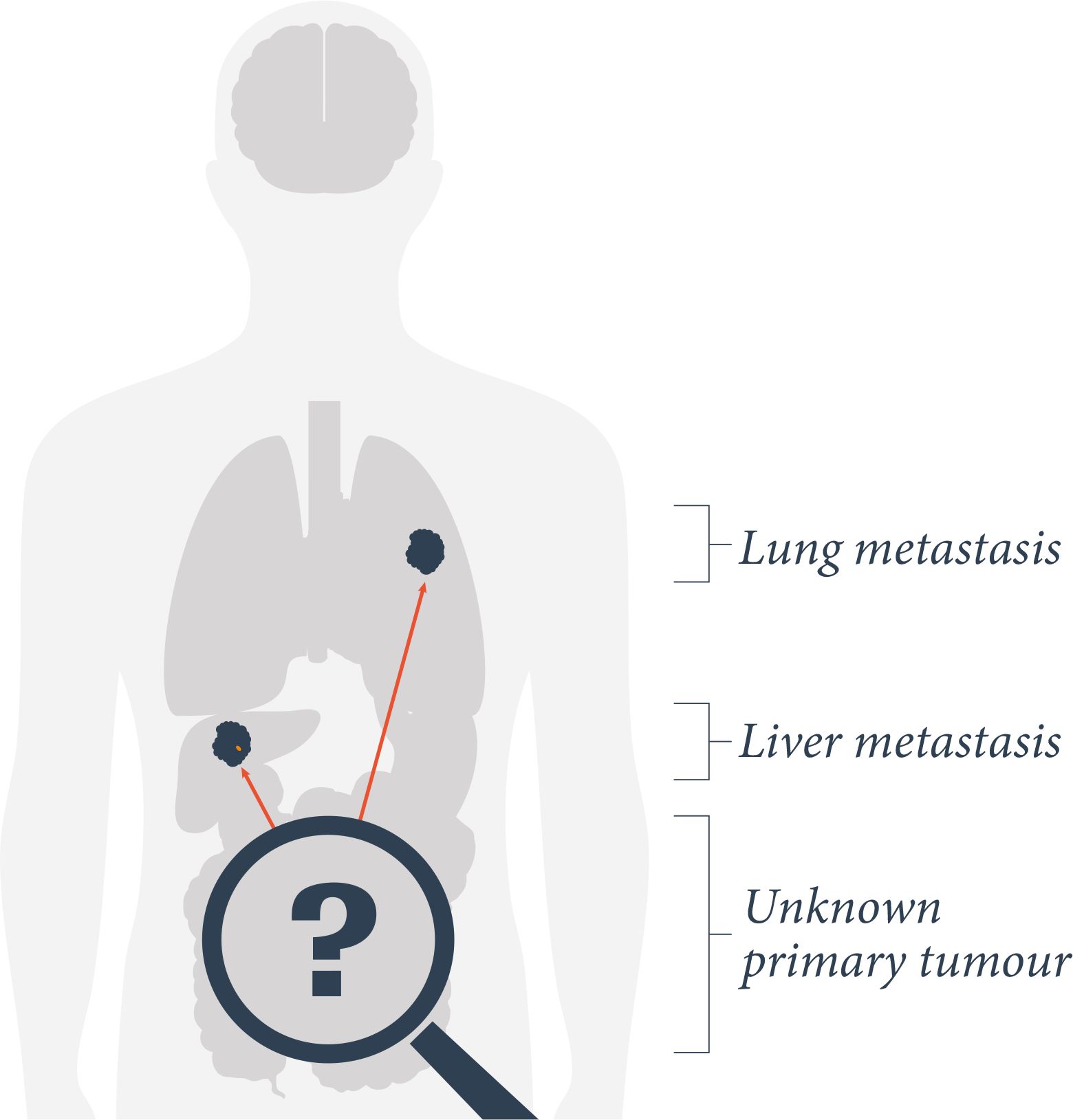 WHY IS THE PRIMARY CANCER NOT FOUND?
There are several possible reasons why the doctors may not find the primary tumour in patients with CUP syndrome – even after extensive standard examinations have been performed. It may be that:2
The primary cancers are very small, grow slowly, and cannot be seen by diagnostic imaging or by the pathological or laboratory workup
The immune system of the body destroyed the original cancer, or it disappeared for unknown reasons
The primary cancer was removed, e.g. by surgery for another condition
ARE THERE OTHERS WITH CUP?
About 3–5 percent of all cancer diagnoses are CUPs. It is currently the 10th most common cancer diagnosis in the Western world, of more than 200 types of cancer.1
Find more information about others with CUP